We Can Help
Compassionate, Supportive Care for Addiction
Virtual Treatment

We Help You Remotely via Telehealth.
Pain Management Clinics

Get Help to Improve Your Well-being.
Addiction Treatment in North Carolina

A Better Life Begins at Solas Health

For over twenty years, we have dedicated ourselves to providing state-of-the-art compassionate care to patients with substance use disorders and other conditions such as chronic pain.

We can help anyone in North Carolina (appointments can be telehealth/virtual) and we take all kinds of insurance.

At Solas Health, we provide personalized care to help you manage your recovery so that your well-being improves and you can restore your purpose, hope, and self respect.

Flexible Recovery Programming: We recommend pursuing counseling and support groups in addition to your outpatient treatment with our doctors. We do offer counseling at Solas, but you are not required to use our services, and we encourage you to continue with your preferred provider, support groups, etc.

Medication Assisted Treatment (MAT): We are North Carolina's premier providers of MAT (Medication Assisted Treatment) for addiction. We bring a philosophy of caring and comprehensive treatment. We have seen great results by addressing only your physical symptoms, but also your emotional and spiritual well-being.

After your first appointment with us, you will be moving in the right direction with expert clinical support and a treatment plan to follow. It's simple to get started, call us at 910-295-7246.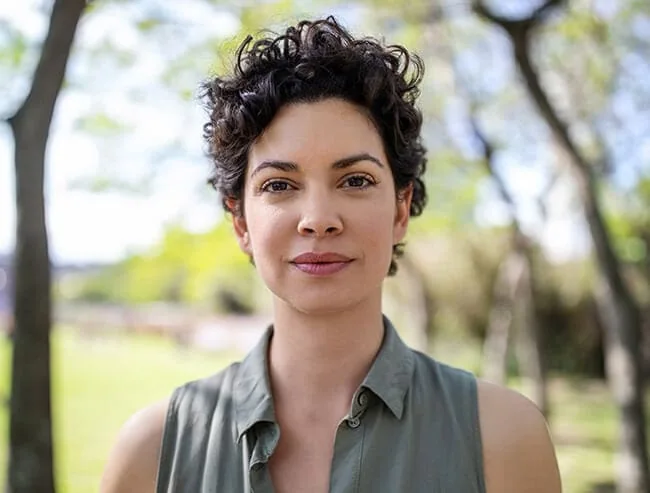 Success with Evidence-Based Treatment
Integrated Care: The 'Whole Patient' Approach
Physician Services
Evidence-based practices, including screenings, personalized recovery plan and FDA approved medications such as Suboxone, Subutex, Sublocade, and Vivitrol
Counseling
Individual and/or group sessions to help patients stick to their recovery plans
Recovery Support Services
A case manager can help patients identify resources for employment, housing, healthcare, education, recovery skill-building and more
Solas Health's integrated care approach is based on the American Society of Addiction Medicine (ASAM) treatment guidelines, which have been proven most effective in treating the abuse of opioids (like fentanyl and heroin), and other substances.
We Take All Insurance

Who Comes to Solas Health
We service men and women 18 and up who live in North Carolina and are struggling with a substance use disorder, chronic pain, or are experiencing anxiety, trauma, or any other mood or behavioral disorder, we are here to help you recover. Read More>

Medication-Assisted Treatment is Easy with Solas
Get Ready for Your Visit
A patient care representative will walk you through how to prepare your mobile device for check in at your appointment. For local clinic visits, please check in at the front desk.
Meet Your Provider
Meet with a licensed addiction medicine provider over video chat or at your local clinic to get your personalized recovery plan.
Start Your Medication
Pick up your medication from the local pharmacy, begin taking as directed and then return to all follow up appointments.

Meet Dr. Corrigan
Dr. Corrigan understands that each patient is an individual with unique circumstances related to their condition. For this reason, a customized care plan must be developed.

Whether a patient comes to us for pain relief, substance use disorder treatment, behavioral conditions, or pain management, we will provide the best medical evidence-based solution to the patient's complaint, while always maintaining compassion and respect for the individual.
Why It Works

Compassion and Medical Evidence-Based Treatment
At Solas Health, our goal is for patients to obtain a fulfilling, happy life. We always take a non-judgmental and kind attitude towards patients with substance use disorder.  Recovery is a lifelong process.  Many of us have a personal or family history of the devastation that can be caused by addiction. Fortunately, treatment for substance use disorder is extremely effective.

We are dedicated to bringing these highly effective treatments to patients at low cost and minimal inconvenience. We treat patients anywhere in North Carolina. Most patients will achieve good recovery and improved quality of life. Often this can be done with telemedicine visits, from the privacy of your own home.


How It Works

Patient Involvement in a Customized Plan of Care
At Solas Health, we know that a high percentage of success will result from a combination of medication, counseling, and community-based support groups. We understand individuals are different, and the same plan of care will not be appropriate for everyone. For this reason, patients are encouraged to choose from a wide variety of treatments. We encourage patients to develop their own spiritual program of recovery. Good choices include involvement in 12 step programs, church groups, yoga, and the patient's own understanding of what recovery will mean for them.

Virtual Services
Remote/TeleHealth Services
We are here to help anyone in North Carolina, and most of our appointments are conducted remotely via TeleHealth services. It's easier than ever to take advantage of TeleHealth services, and possible from any computer or mobile device.
Refill Prescriptions

Message Your Care Team

Schedule Appointments

Urgent Care Video Visits

Coordinate Screenings
Remote Service Info


Equity, Inclusion, Diversity